Great job taking on Hero WOD Friday and Picture Day!
We wanted you all to put your goals to paper (or whiteboards) today. Now you've got to do it. Whether it's a double under, pull-up, lift, or run... these are your goals. Goals are only good if you now actually work towards them. So, make a plan for how you're going to achieve that. You're not going to get a muscle-up sitting around and talking about it. What work will you need to do to get from where you are to where you want to go? If you have no idea how to achieve your goal, ask your coaches and we'll make you a plan. It comes down to you to execute! Your deadline is the kickoff of the 2016 CrossFit Games Open. If you didn't get a chance to write down your goal... comment below!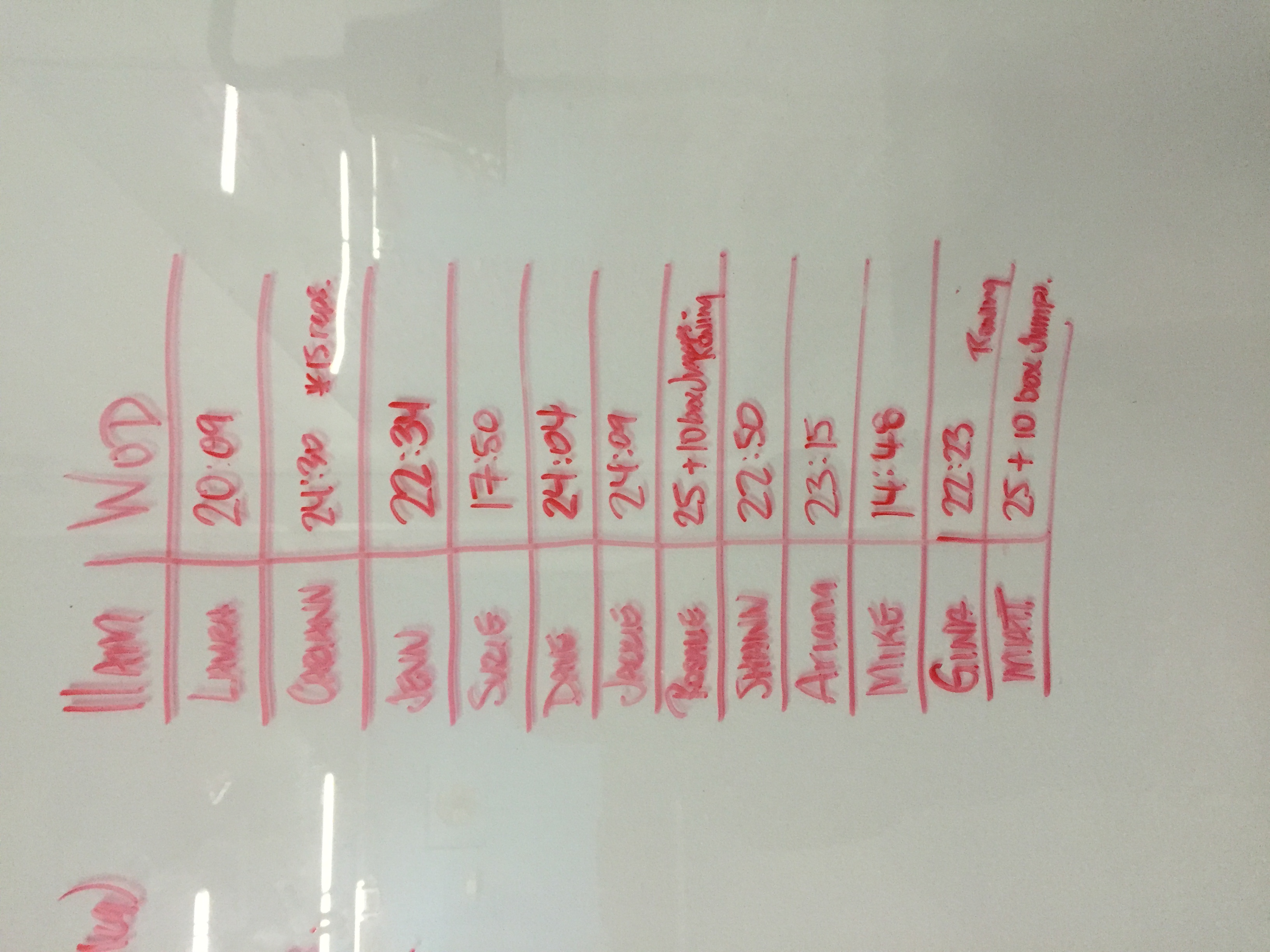 Weightlifting with Coach Joe (9am)
- Sign-up! Great ready to "do it again"
 

Fitness (9am and 10am)
Warm up
3 rounds 1 min on 1 min off doubles
2 rounds for quality
10 strict toes to bar
10 push-ups
10 air squats
WOD
"24 minutes of fun"
4 stations. Rotate EMOM for 24 minutes
You will all start at different stations based on class size
End of the parking lot and back suicides (each length is 1)
Amrap T2B
Amrap Push-up
Amrap goblet squat (53/35)
Score is total reps, one running total